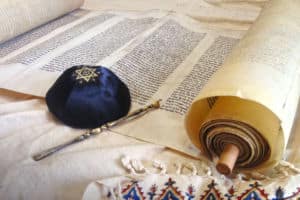 Kiddush (Sukkah Patio/Social Hall)
Saturday, July 9, 11:30 a.m.  – 1:00 p.m.
Please join us for kiddush lunch on the Sukkah Patio or the Social Hall after services.
DIY havdalah
Saturday, July 9, 9:15 – 9:45 p.m.
There is no Zoom Havdalah gathering tonight, so we encourage you to celebrate on your own!
Download Siddurim
The Rabbinical Assembly has made pdfs of the siddurim available for download. Please note that these are for your use. While you may share the link, please do not post the pdfs anywhere. Before downloading you will be required to complete their information request.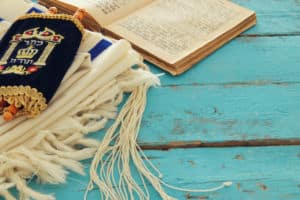 APPROACHABLE TORAH (BEIT T'FILLAH)
With Rabbi Allan Berkowitz
Saturday, July 16, 10:00 – 11:15 a.m.
Join Rabbi Allan Berkowitz for this Approachable Torah session. Check back for study sheet closer to the events.
Review current COVID rules for in-person services.
SHABBAT HIKES (OFFSITE)
With Rabbi Jaymee Alpert
Saturdays, July 23 & August 27,  8:50 – 11:00 a.m.
Join Rabbi Alpert for a Shabbat Hike!  We will share a morning of prayer, mindfulness, and community as we experience Shabbat in nature. Location and RSVP links to come.
Tisha B'Av Services
Saturday, August 6, 9:00 – 10:30 p.m.
Please join us in person at Beth David, along with members of Congregation Sinai, for an evening service commemorating the destruction of the two temples and the tragedies that have befallen our people throughout history.
If you are unable to attend in person, the service will be available by YouTube only: https://www.youtube.com/c/congregationbethdavid
Sunday, August 7
Minyan will be on Beth David's Zoom at 9;30am (see login information) or in person at Congregation Sinai at 9:00am.