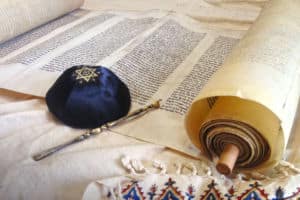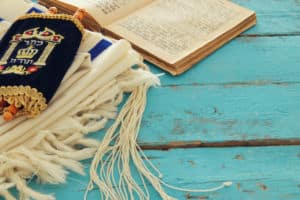 Approachable Torah (beit midrash)
Saturday,  December 3, 10:00 – 11:15 a.m.
with Rabbi Allan Berkowitz
Join Rabbi Berkowitz for his monthly Approachable Torah session.
Kiddush (Sukkah Patio/Social Hall)
Saturday, December 3, 11:30 a.m.  – 1:00 p.m.
Please join us for kiddush lunch on the Sukkah Patio or the Social Hall after services.
DIY Havdalah
Saturday, December 3, 5:30 – 5:45 p.m.
There is no Zoom Havdalah gathering tonight, so we encourage you to celebrate on your own!
Youth Congregation (Beit T'fillah)
Saturday, December 10, 9:45 – 11:00 a.m
with Rabbi Nathan Roller
This year's theme is Unlocking Jewish Prayer.
Enjoy an interactive and informal Shabbat service experience. Youth participate in traditional prayer, Torah readings, games or discussions inspired both by the weekly Torah portion and current events. Adults/parents welcome.
Mindfulness and Meditation through the Hasidic Lens (Beit Midrash)
Saturday, December 10, 10:00  – 11:15 a.m.
with Rabbi Hugh Seid-Valencia
Find personal meaning in Jewish prayer and discover that current spiritual tools are rooted in the traditional Jewish experience.
See all Netivot
Tot Shabbat with Rabbi Roller (Play Patio)
Saturday, December 10, 11:00 – 11:30 a.m.
with Rabbi Nathan Roller
This is a relaxing, lighthearted, interactive, Shabbat program for tots and their families. Enjoy singing , stories, movement and more.
Want Weekly Torah Content? Find it Here!
Check out Exploring Judaism, a digital home for Conservative Judaism. We are excited to share weekly Torah Sparks content through our new partnership with the Fuchsberg Jerusalem Center and Conservative Yeshiva. Check out this week's parashah/portion.
PS: We're always looking for new content and your unique, personal experiences are worth sharing, pitch a piece!