MUSICAL SHABBAT ON THE PARKING LOT WITH LIOR BEN HUR (PARKING LOT/ZOOM)
Friday, May 20, 6:00 – 7:15 p.m.
Join us for an engaging musical service with special guest Lior Ben Hur and his band! We will supply challah and wine/juice, to go along with our service. You provide your own chairs and pareve or dairy picnic supper to enjoy before, as early as 5:30pm, or during the service!
If you can't attend in person, the service will still be presented online! To connect with Zoom (with or without video):  https://us02web.zoom.us/j/87011389838?pwd=NkVvaGlMOC9HVzZrS1hFR0NjQkhOZz09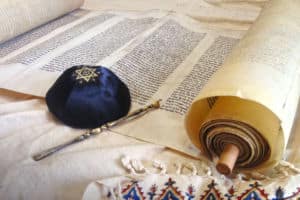 Kiddush (Sukkah Patio/Social Hall)
Saturday, May 21, 11:30 a.m.  – 1:00 p.m.
Please join us for kiddush lunch on the Sukkah Patio or the Social Hall after services.
Lay Led Havdalah (Zoom)
Saturday, May 21, 9:00 – 9:30 p.m.
We will sing some songs and then say the blessings that separate Shabbat from the week ahead. Please feel free to use your own Havdalah set.  If you do not have an official Havdalah set, all you need is a candle, something that smells good (cinnamon from your kitchen works), and wine or grape juice.  If you don't have wine or grape juice, orange juice or scotch 😊 work too. To connect with Zoom https://zoom.us/j/956388121?pwd=RmpUbC92ZVlEanlSQ2FtYjAxb2VHdz09. To connect by phone, call (669) 900-6833 Meeting ID: 956 388 121 Password: 767809
Download Siddurim
The Rabbinical Assembly has made pdfs of the siddurim available for download. Please note that these are for your use. While you may share the link, please do not post the pdfs anywhere. Before downloading you will be required to complete their information request.
Shabbat Hike with Rabbi Alpert
Saturday, June 4, 8:50 – 11:00 a.m.
Join Rabbi Alpert for a Shabbat Hike!  We will share a morning of prayer, mindfulness, and community as we experience Shabbat in nature.  Location and RSVP details to come!
USCJ Tikkun Leil Shavuot (Online)
Saturday, June 4, 6:30 – 9:30 p.m.
The Rabbinical Assembly and USCJ present the third annual livestreamed Conservative/Masorti Tikkun Leil Shavuot! Access to the experience is FREE for all. A YouTube link will be available soon!