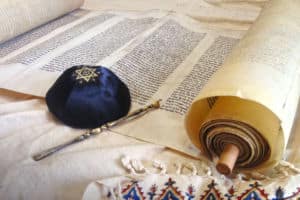 Kiddush (Sukkah Patio/Social Hall)
Saturday, October 1, 11:30 a.m.  – 1:00 p.m.
Please join us for kiddush lunch on the Sukkah Patio or the Social Hall after services.
DIY HAVDALAH
Saturday, October 1, 7:30 – 7:45 p.m.
There is no Zoom Havdalah gathering tonight, so we encourage you to celebrate on your own!
Kever Avot v'lmahot
Sunday, October 2, 11:00 a.m. – 12:00 p.m.
We invite you to share in the tradition of visiting the graves of loved ones. This memorial service reconnects us with the past, at a time of spiritual soul-searching and renewal. Kever Avot v'Imahot services will be held at all three local Jewish Cemeteries; Beth David Memorial Garden; Home of Peace and Shalom Gardens. Please proceed directly to the cemetery of your loved ones.
MINYAN (ZOOM)
Monday – Thursday, 7:00 p.m.
NOTE: There will be no minyan on Kol Nidre or Yom Kippur, October 4 & 5
To connect with Zoom (with or without video) https://zoom.us/j/151768108?pwd=Vmd0N1Y2NkhYZlpuQU82Vkc5NDBvdz09. To connect by phone, call (669) 900-6833. Meeting ID: 151 768 108, Passcode: 274921
Sunday, 9:30 a.m.
To connect with Zoom (with or without video), follow this link:  https://zoom.us/j/433935430?pwd=VzVNTG1abFZ5cHF1NWxGUXJ5QU01UT09 , To connect by phone, call (669) 900-6833, Meeting ID: 433 935 430, Password: 133720