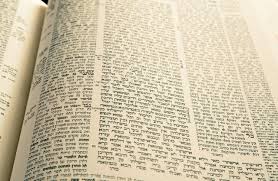 JTS summer learning series on Zoom
Mondays 11:00 a.m.– 12:30 p.m. PDT
"A Wandering People: Jewish Journeys, Real and Imagined."
This free learning series from JTS continues throughout the month of July. For Jews throughout the ages, the promises and perils of travel have been central to shaping the individual and collective experience. Notions of home and homeland have been redefined by Jewish wandering. Drawing on literary, spiritual, and historical sources and responses, JTS scholars will explore what happens when Jews—whether by force or voluntarily, whether in reality or in the imagination—travel from one place to another.
The next few titles in the series are:
July 26, Dr. Edna Nahshon – story of S. Anski's The Dybbuk, and how it transformed Yiddish theater
Aug 2, Stefanie Siegmund – 16th century Tuscany, the plague, the Travel Pass, and Jewish mobility
This series is free. If you registered in June, there is no need to re-register. To register for the series, click: https://www.jtsa.edu/events-calendar?cat=16925 When you register, you will receive a Zoom link.