All indoor in person gatherings are subject to change and possible cancellation due to Covid-19/Delta Variant or other variants. All participants are to be masked inside the building regardless of vaccination status and only individually packaged bottled water and snacks may be served.
Tour of Natural Israel (Zoom)
Tuesday, January 25, 7:30 – 9:00 p.m.
Nature author Michal Strutin takes us on a Zoom slide tour of natural Israel, where three continents meet, making it one of the most naturally diverse places on earth. Michal's adventures—by foot, car, and camel—weave natural Israel with its people over millennia. Travel from sun-spangled coral reefs and desert canyons to lush Mount Carmel, northern rivers, and white chalk cliffs overlooking the Mediterranean. Please join us on Zoom for some spectacular photography — hyenas and wolves, otters and ostriches, ibex and gazelles –a birder's paradise — where flora from the African Rift to Italian hillsides meet in bursts of color. To connect with Zoom: https://us06web.zoom.us/j/89371367378?pwd=UDlFcmMxVFFFVUlEb2dCRTNpYTNMdz09, 
To connect by phone, call (669) 900-6833, Meeting ID: 893 7136 7378, Passcode: 258133
To purchase an individual copy of Michal Strutin's book Discovering Natural Israel for a special promotional price of $10 plus shipping, send email to customerservice@jdbooks.com and mention Congregation Beth David.
Modern Musical Midrash (Zoom)
Tuesday, January 18, February 1, 15,  7:30 – 9:00 p.m.
In this twice monthly series, Rabbi Nathan Roller will lead us in examining biblical stories and themes through the music and lyrics of Alicia Jo Rabins. Each standalone lecture will focus on one biblical character or theme, deepening our connections to biblical characters, and enhancing our understanding of ancient texts. To connect with Zoom: https://us06web.zoom.us/j/82327433526?pwd=SUZ1YStDSUFETDAwdHY3YzF1Rm00Zz09 , To connect by phone, call (669) 900-6833, Meeting ID: 823 2743 3526, Passcode: 886859
Maimonides: Science Generates Faith (Zoom)
Sunday, February 6, 7:00 – 8:30 p.m.
Rabbi David Blumenthal returns to Beth David for a presentation on the relationship between science and religion as viewed by Maimonides (1138-1204). We will begin with Maimonides' understanding of astrophysics at that time, and then, we will explore how that medieval worldview of the universe ultimately led to Maimonides' rational philosophy and systematic approach to Judaism.  This program is co-sponsored by Beth David Hazak and the Beth David Adult Education committee. To connect with Zoom: https://us02web.zoom.us/j/86765439630?pwd=TVEyZ0NNMTI1MDd2VkRlRCt0OUh0dz09 To connect by phone, call (669) 900-6833, Meeting ID: 867 6543 9630, Passcode: 817354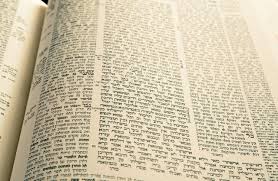 Talmud Study (Zoom)
Fridays, January 21, 28,  February 4, 11, 18, 25, 10:00 – 11:00 a.m.
Please join Rabbi Jaymee Alpert for weekly Talmud study. All are welcome. No prior Talmud study experience necessary. To connect with Zoom https://zoom.us/j/734334750?pwd=VUx5U0tpclZHV3Y4M0F2V1JaeE84dz09, To connect by phone, call (669) 900-6833, Meeting ID: 734 334 750, Passcode: 854888
Book Discussion Group (Zoom)
Tuesday, February 8, 7:30 – 9:00 p.m.
Book of Lost Names, by Kristin Harmel
Eva Abrams is a semi-retired librarian in Florida whose American son has no idea of her activities during her youth in wartime Europe before he was born. Eva is shelving books one morning when she notices a photograph in a magazine. It's an image of a book she hasn't seen in sixty-five years—a book she recognizes as The Book of Lost Names. As a graduate student during World War II, Eva had been forced to flee Paris in 1942 due to the Nazi occupation of France. Finding refuge in a small mountain town in the Free Zone of France, she begins secretly working with the anti-Nazi resistance movement, forging identity documents for Jewish children fleeing from France to safety in neutral Switzerland. Under the constant threat of discovery, she carefully constructs intricate freehand lettering for false documents at a feverish pace, together with a handsome non-Jewish colleague named Rémy. Erasing the real names of children too young to remember who they really are, and matching them up with fake parents to escort them across the Swiss border, Eva decides she must find a way to secretly preserve the possibility that the true identities of these children and their familial connections might someday be restored. Inspired by a true story, The Book of Lost Names is a testament to the resilience of the human spirit and the power of bravery and love in the face of evil. Discussion led by Rabbi Jaymee Alpert. To Connect online: https://zoom.us/j/96289959946?pwd=WnNFT2ZSWkxkcGJ0L1NaQXVZSlhNZz09
To connect by phone, call (669) 900-6833, Meeting ID: 962 8995 9946, Password: 498102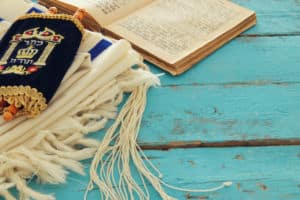 Approachable Torah with Rabbi Allan Berkowitz (In-person)
Shabbat, February 12, During Services
Rabbi Allan Berkowitz will present a 20-minute element of Torah study within our regular Shabbat service. His approach involves studying a piece of Torah along with multiple traditional commentaries. After engaging in a back and forth with participants as we explore the texts, it culminates in an exercise where we ask ourselves, What's the drash? If you were giving the sermon using these texts, how does it speak to you? Rabbi Berkowitz's goal is to empower each of us to access Torah and to feel comfortable making meaning from the text.
ScholarStream Learning Series (Zoom)
THE OTHER WITHIN – DIVERSITY, EQUITY, AND INCLUSION IN A PLURALISTIC MOVEMENT
BEGINS WEDNESDAY, JANUARY 19
Please register by 2:00 p.m. PST on Monday, January 17 for the Wednesday, January 19 session. Our moderator for these session will be Alex Friedman from JTS. Free registration for Beth David. Use Coupon Code: CongBethDavid21 More info