Undiscovered Jewish Sects in History (Beit Midrash/Zoom)
Wednesdays, December 13, 27, January 17, 31, 7:30 – 9:00 p.m.
Each session features one sect as a standalone lecture.
with Rabbi Kunin
Join Rabbi Kunin to learn about the wondrous complexity of Judaism across the globe. While we speak of Judaism and the Jewish People, our history has always been far more complex. From the Essenes to the Karaites and the Sabbateans, not to mention the Samaritans and the Frankists, there have always been multiple expressions of our tradition. Indeed, nearly all of these groups still exist today! There are also many re-emerging Jewish communities with equally interesting histories and beliefs. Each session will feature one sect as a standalone lecture. If you can't attend in person, please register for Zoom. (After registering, Zoom will email you a personalized link. This link will work for all meetings of this class – please save it!) Trouble registering? View our FAQ page.
The Drama of the Siddur with Rabbi Roller (Beit Midrash)
Tuesdays, December 12, January 2, 16, 30 7:30 – 9:00 p.m.
Join Rabbi Roller in this series of classes to learn techniques originally developed by actors preparing for a role and to apply them to the siddur as a way to deepen our personal prayer experiences.
On Dec 12, the session will focus on the structure of prayer and the use of rhythmic beats in prayer.
On Jan 2, and will focus on two methods: (1) the inside-out method of applying a sense memory from one's own life to the prayer, and (2) the outside-in method of using one's body movement or position to imitate the applicable mindset of the prayer.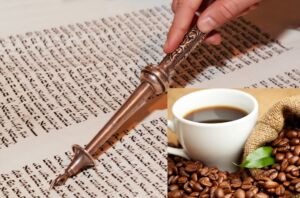 TORAH STUDY (beit midrash)
Tuesdays, 10:00 – 11:30 a.m.
with Rabbi Kunin
Please join this weekly informal Torah study session with Rabbi Kunin on a drop-in basis.  The Torah is our timeless treasure, with answers for the pivotal questions of the past, present and future. Sometimes it challenges us, and sometimes it disturbs us. Nonetheless there is always room for learning and debate. Each week we will examine ideas and issues from the weekly parasha and, through discussion and sometimes debate, discover meaningful connections between the wisdom our our Torah and our modern lives.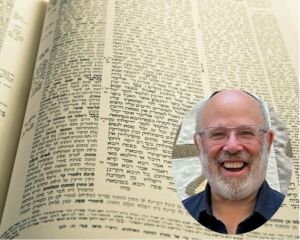 Talmud Study  (Zoom)
Fridays, 10:00 – 11:00 a.m.
with Rabbi Kunin
Please join Rabbi David Kunin online for weekly Talmud study. The Talmud is the foundational document of rabbinic Judaism, containing laws and lore which underlie how Jews approach the world. Its dialectic toward truth yields a multiplicity of answers which we will explore in depth. All are welcome. No prior Talmud study experience necessary. Please register for Zoom. Trouble registering? View our FAQ page.
JEWS IN UNEXPECTED PLACES (SOCIAL HALL)
Sunday, January 14, 2:00 – 4:00 p.m.
The Kunins have been lucky enough to live and travel all over Asia and Australia. They found unexpectedly there are Jews nearly everywhere, from Hong Kong, Tokyo and Singapore to Java and Papua. Rabbi Kunin will share some of their experiences and introduce us to the varied Jewish communities of the Far East. This event is sponsored by Beth David Hazak. Please RSVP.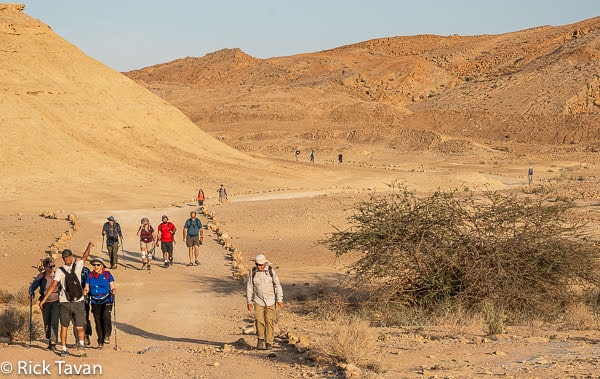 HIKING THE ISRAEL NATIONAL TRAIL: A TALK AND SLIDE PRESENTATION (SOCIAL HALL)
Sunday, January 21, 10:30 a.m. – 12:00 p.m.
Please join us for a slideshow journey of the Israel Trail, presented by Michal Strutin who, along with two dozen other participants (many of them from Beth David) toured Israel in the spring of 2023 with Via Sabra Israel Tours hiking the best sites of the 637-mile National Israel Trail. In addition to to their hiking adventure, good food and comraderie, they met Israeli citizens from all over: Druze chefs, Bedouin trackers, Ethiopian émigrés.This morning's slideshow features spectacular photos from the Israel Trail, from the heights of Mount Meron overlooking the Hula Valley in the north, to soaring bell caves in central Israel, sinuous canyons in the Negev's Maktesh Ramon to the Eilat Mountains and Red Sea in the south
Jewish California: From Gold Rush to Hollywood (Zoom)
Sunday, February 4, 2:00 – 3:30 p.m.
Jewish historian Oscar Israelowitz will give a Zoom slide lecture on the history of Jews in California. Pre-registration required for Zoom. Register here. Please note – this event requires you to be logged in to a zoom account. Please use the email address from your zoom account to register. Trouble registering? View our FAQ page
Talk on the Mishkan, with a Model (Beit midrash)
Saturday, February 17, 12:30 – 2:00 p.m.
Architect Paul Freudenthal will present a talk on the Mishkan, including a model he built from the description in Exodus, which we will read that week. The Mishkan is the portable sanctuary constructed by Moses as a place of worship for the Hebrew tribes during the period of wandering before they entered the Promised Land.