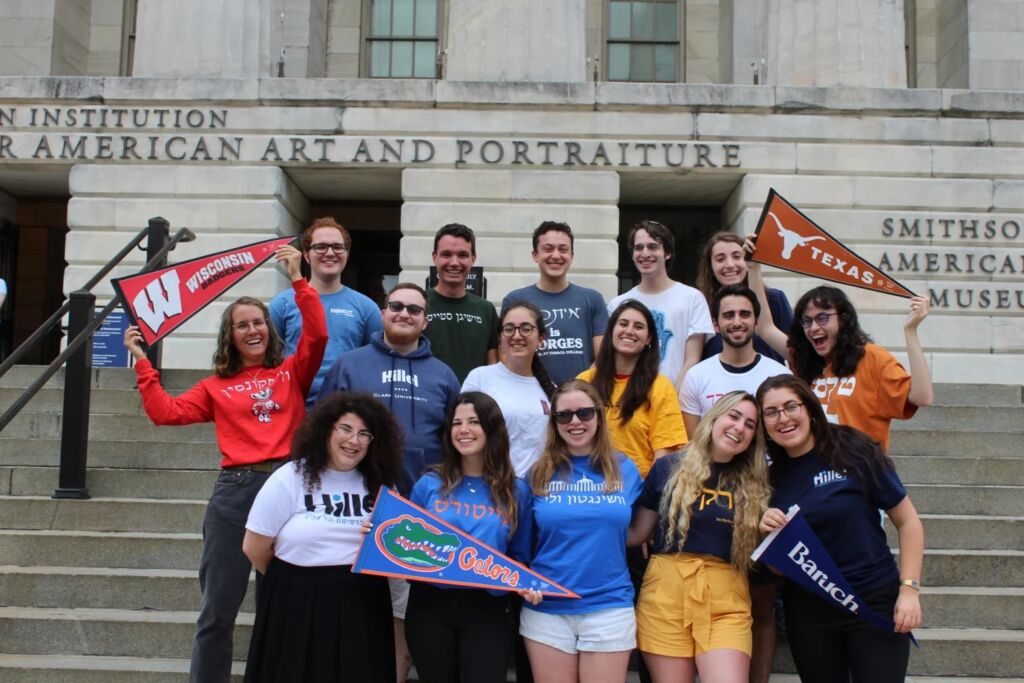 Connecting your students to Hillel
Hillel of Silicon Valley connects Jewish students on the campuses of San Jose State, Santa Clara University, Foothill College, De Anza College, and West Valley College to Jewish experiences that combine Jewish literacy, hands-on activities, Israel engagement, and varied social and educational programming.
We encourage your students to fill out this form so that our staff and active students serving the campus they will be attending can help connect them to Jewish life on campus get a jump on getting them engaged.
If your students will be attending colleges and universities throughout the country or overseas, have them fill out the form as well. We will connect them with the Hillel serving the campus are attending.
Get involved with climate change
Citizen's Climate Lobby empowers everyday people to work together on climate policy. Our supporters are organized in 420+ chapters across the United States building support in Congress for a national bipartisan solution to climate change. Globally, we also support 150+ international chapters on six continents. See Jewish Youth in Action resource sheet
USCJ's College Leadership Program in Israel
Live, learn and explore Israel or a year before college.
Is there a high schooler in your community who is looking for a year of exploration and growth before college? Nativ College Leadership Program in Israel is the perfect opportunity for curious and bright young adults who are committed to Judaism and invested in impacting their communities.