60th Anniversary Kick Off …. Schmooze, Eat and/or Dance Your Heart Out! (Social Hall)
Sunday, April 16,  5:00 – 7:30 p.m.
Join us for our Kick off of the  60th Anniversary Celebrations!  All generations are welcome to dance the decades with a DJ and dance leader who will help teach young ones or remind you of dances like the Twist, Macarena and The Slide.
Don't want to dance? Then Relax in the Mercaz where you can schmooze and enjoy sweet and savory noshes while you socialize with your Beth David friends in person!  To keep this affordable for everyone, we are not offering alcohol so feel free to bring a bottle of wine or something else to share with your friends
Cost is $18/person, $36/family, children 18 and under free. Registration closes Monday, April 3. Members Register Here  Guests Register Here
Add to Calendar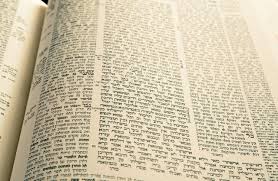 ARTWORK OF THE PASSOVER HAGGADAh (Beit Midrash)
Sunday, March 19, 7:00 – 8:30 p.m.
Rabbi Nathan Roller will be sharing his fascinating collection of Passover haggadot. He will talk about how artwork within a particular haggadah can be a way for us to deepen our connection with the Passover story and Seder rituals.
Modern Musical Midrash (Zoom)
Tuesdays, March 21, 7:30 – 9:00 p.m.
with Rabbi Nathan Roller
In this twice monthly series, Rabbi Nathan Roller will lead us in examining biblical stories and themes through the music and lyrics of Alicia Jo Rabins. Each standalone lecture will focus on one biblical character or theme, deepening our connections to biblical characters, and enhancing our understanding of ancient texts.  To connect with Zoom: https://us06web.zoom.us/j/82327433526?pwd=SUZ1YStDSUFETDAwdHY3YzF1Rm00Zz09, To connect by phone, call (669) 900-6833, Meeting ID: 823 2743 3526, Passcode: 886859
Balance and Stretch Class (Beit Midrash)
Wednesdays, March 22 & 29, 11:00 a.m. – 12:00 p.m.
Aaron Hodges, an exercise and strength trainer, will be offering a balance and exercise class. There are 2 open spots in the class. Please contact the office to sign up. Info@beth-david.org
Family Learning Experiences with Rabbi Roller (Classrooms)
Sunday, March 26, 9:30 a.m.- 12:30 p.m.
Learn and celebrate the Jewish year! Open to all Beth David Families.
Live Office Hours with Board President, Nathan Handelsman (Board Room)
Sundays, March 26, 10:00 – 111:00 a.m.
(NOTE: new date and time)
President of Beth David's Board of Directors, Nathan Handelsman will be holding live office hours. Stop by to introduce yourself, ask questions and share ideas.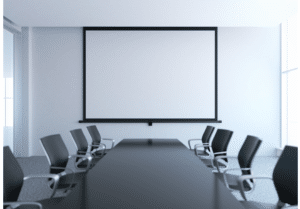 Shabbat Morning Hike (Offsite)
Saturdays, April 8,  8:50 – 11:00am
with Rabbi Alpert
We will  share a morning of prayer, mindfulness, and community as we experience Shabbat in nature. The hike is limited to 30 participants, please rsvp.
Sign up
The Hidden Palace: The Golem and the Jinni (Beit Midrash)
Saturday, April 15, 12:45 p.m. – 2:00 p.m.
by Helene Wecker, led by Ginny Baird
Wecker returns, eight years after The Golem and the Jinni, with a sequel that brings the saga into the 20th century. In a blend of romance, Mary Shelley–esque horror, and folklore, Wecker recounts the continuing adventures of Chava, the Jewish golem, and Ahmad, the Arabian jinni. Wecker skillfully combines the storylines of numerous other players, good and evil, in a story that, while self-contained, gives every promise of being continued. An enchanting tale that, though demanding lots of suspended disbelief, pleases on every page.
Learn about Jewish Harlem (Zoom)
Monday, April 17, 10:30 a.m. – 12:00 p.m.
Noted lecturer Justin Ferate will share his vast knowledge on the rich and varied history of Jewish Harlem. From about 1870-1930, after the Lower East Side and Warsaw, Harlem was the 3rd largest Jewish community on earth. To connect with Zoom: https://us06web.zoom.us/j/86524040154?pwd=cURlbVl3SXd4LzJ5YzUwQmoyODFWdz09, To connect by phone, call (669) 900-6833, Meeting ID: 865 2404 0154, Passcode: 084522.
Ladies Who Lunch
Thursday, April 20,  11:00 a.m. – 1:00 p.m,
Join Beth David Women for our popular monthly luncheon at a member's home. This is a casual opportunity for women of all ages to get together and socialize. Email women@beth-david.org to sign up.
Elkhorn Slough Adventure (Offsite)
Sunday, April 23, 10:30 a.m. – 1:00 p.m.
Join us on a 90 minute private boat tour, guided by a naturalist, to see the wildlife and their newborns in the elk horn slough. This tour is limited to 26 people and is open to Beth David Members. Pricing: Adults $35, 18 and under $20. RSVP here. You will be contacted for payment once you RSVP. View Flyer
Hazak Presents:
An Afternoon of Improvisational Comedy (Social Hall)
Sunday, April 23, 2:00 – 4:00 p.m.
Join us for an afternoon of improvisational comedy. Together we will explore Jewish values of chesed (kindness) and kavod (respect) all while listening, creating, and building kehillah (community). Members only. Email hazak@beth-david.org to sign up.