Sign Up for a Parlor Meeting (Zoom)
Sunday, June 12 or Thursday, June 16 various times
We are excited to create a vision for Beth David's future and we value your input!  In order to help assess where we are and where we want to be as we move forward, the Board of Directors in conjunction with Rabbi Alpert has engaged Andi Rosenthal of The Rosenthal Group to help us as we boldly step into the future. Sign up for a meeting. To allow everyone time to speak we are limiting each meeting to 20 people (first come first served).  Please sign up for only one meeting.
Modern Musical Midrash with rabbi roller (Zoom)
Tuesday, May 17, 7:30 – 9:00 p.m. 
In this twice monthly series, Rabbi Nathan Roller will lead us in examining biblical stories and themes through the music and lyrics of Alicia Jo Rabins. Each standalone lecture will focus on one biblical character or theme, deepening our connections to biblical characters, and enhancing our understanding of ancient texts. To connect online: https://us06web.zoom.us/j/82327433526?pwd=SUZ1YStDSUFETDAwdHY3YzF1Rm00Zz09,
To connect by phone, call (669) 900-6833, Meeting ID: 823 2743 3526, Passcode: 886859
Who are the Tamien Nation? (Zoom)

Wednesday, May 18, 7:30 – 9:00 p.m.
Do you know who lived on Santa Clara County lands prior to becoming California and part of the United States? Tamien Chairwomen, Quirina Luna Geary, will be speaking to us virtually and present us with the history of the Tamien nation who once inhabited these lands, how they lived, where they are today, and how we can help them reach their aspirations. To connect with Zoom: https://us06web.zoom.us/j/82747658474?pwd=R1VZV3ZSelAyRWZuMnJYMkRuVGFTZz09, To connect by phone, call (669) 900-6833, Meeting ID: 827 4765 8474, Passcode: 960723.
Israel Action Committee Planning Meeting (Zoom)
Thursday, May 19, 7:30 – 9:00 p.m.
Please help the Israel Action Committee come up with educational and cultural programming ideas to promote Israel, (and to counter anti-Israel disinformation) in our congregational community and beyond. To connect with Zoom https://us06web.zoom.us/j/86302601027?pwd=b01QcWZTYjlRNnNYYkV5UC9KUVFXdz09 To connect by phone, call (669) 900-6833, Meeting ID: 863 0260 1027, Passcode: 179633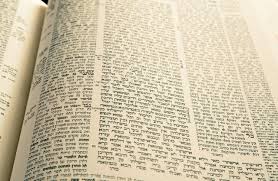 MUSICAL SHABBAT ON THE PARKING LOT WITH LIOR BEN HUR (PARKING LOT/ZOOM)
Friday, May 20, 6:00 – 7:15 p.m.
Join us for an engaging musical service with special guest Lior Ben Hur and his band! We will supply challah and wine/juice, to go along with our service. You provide your own chairs and pareve or dairy picnic supper to enjoy before, as early as 5:30pm, or during the service!
If you can't attend in person, the service will still be presented online! To connect with Zoom (with or without video):  https://us02web.zoom.us/j/87011389838?pwd=NkVvaGlMOC9HVzZrS1hFR0NjQkhOZz09
STEAKS, SCOTCH AND STRAIGHTS (OFFSITE)
Saturday, May 21,  7:00 – 11:00 p.m.
Join the Men's Club for Steaks on the BBQ… (Strictly Kosher available by request), Scotch (bring your favorite to share) and Straights (poker). This event is at a private home – To RSVP and get location info, please email mensclub@beth-david.org by May 14.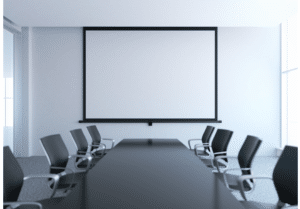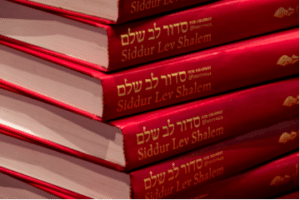 SHABBAT HIKE WITH RABBI ALPERT (OFFSITE)
Saturday, June 4, 8:50 – 11:00 a.m.
Join Rabbi Alpert for a Shabbat Hike!  We will share a morning of prayer, mindfulness, and community as we experience Shabbat in nature.  Location and RSVP details to come!
USCJ TIKKUN LEIL SHAVUOT (ONLINE)
Saturday, June 4, 6:30 – 9:30 p.m.
The Rabbinical Assembly and USCJ present the third annual livestreamed Conservative/Masorti Tikkun Leil Shavuot! Access to the experience is FREE for all. A YouTube link will be available soon!
visit CHAIM Holocaust Exhibit (Beit Midrash)
Extended Through June 8
You may visit the museum at Beth David during regular business hours, Monday through Friday, and during Shabbat Services. If you are visiting on a weekday, please call ahead 408-257-3333 to let us know you are coming. Masks are required.
CHAIM 20™️ features 18 interactive stations that take the visitor on a journey that begins with pre-WWII lead up to the Holocaust and concludes with the actions that are being taken today to combat the rise of intolerance including anti-Semitism. The stations contain an array of historical and modern documents, physical paraphernalia and regalia, videos, artwork, and much more. Younger kids can get a gentle taste in the children's book corner. View CHAIM website
JEWISH BOOK DISCUSSION GROUP (BEIT MIDRASH)
Saturday, June 11, 12:45 – 2:00 p.m.
Joanne Cornbleet will present a reading and discussion of the short story, "Camacho's Wedding" by Argentine writer Alberto Gerchunoff (1883-1950), the author of many important novels and books on Jewish life in Latin America, in particular the Jewish 'gauchos' of the period.
RAGTIME THE MUSICAL – THEATERWORKS (IN-PERSON)
Wednesday, June 15, 7:30 p.m .
This unforgettable theatrical tapestry interweaves the delights of vaudeville, baseball, and nickelodeon with the hurly-burly of labor rallies and racial unrest, tracing the lives of an enterprising Jewish immigrant, a courageous Harlem pianist, and a conflicted upper-class wife in a jubilant, inclusive tribute to the American Dream. Tickets are $35. RSVP by emailing hazak@beth-david.org no later than June 8th.