Climate Smart GoGreen Challenge (Zoom)
Tuesday, August 9, 7:30- 8:30 p.m.
Beth David is joining the San Jose Climate Smart GoGreen Team challenge! The GoGreen Team's program is a simple, easy and fun way to learn about climate and sustainability solutions, emergency preparedness and resilience and take actions! To connect online: https://us06web.zoom.us/j/83565810475?pwd=TzlpQTFhNHpMQ3pGbFBXSGM5by9QUT09 To connect by phone, call (669) 900-6833, Meeting ID: 835 6581 0475, Passcode: 378570
Ladies Who Lunch (location TBD)
Thursday, August 11, 11:00 a.m. – 1:00 p.m.
Join Beth David Women for our popular monthly luncheon. This is a casual opportunity for women of all ages to get together and socialize. RSVP Required. Email for more information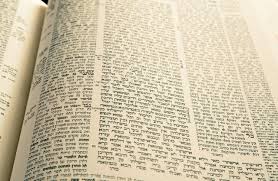 Talmud Study with Reuben Levy (Zoom)
Friday, August 12, 10:00 – 11:00 a.m.
Please join us online for Talmud Study! We will be working with the Talmud Bavli, Noe Edition, Tractate Berakot. We will utilize screen share to view the text, but if you would like your own PDF copy, you can purchase it here: https://korenpub.com/collections/the-noe-edition-koren-talmud-bavli-1/products/vol-1-berakhot-pdf To connect with Zoom https://us02web.zoom.us/j/86113025783?pwd=QkVaRlkvVDVxVnpld1M1ZzlJdkRtUT09, To connect by phone, call (669) 900-6833, Meeting ID: 861 1302 5783, Passcode: 139151.
WARSAW ORPHAN (BEIT MIDRASH)
by Kelly Rimmer, led by Miriam Marr
Saturday August 13,  12:45 – 2:00 p.m.
Set during World War II in Poland, a novel based on real-life heroes follows Elzbieta Rabinek over the course of the war, her involvement with the Resistance, and her love for a young man imprisoned in the Jewish ghetto whose passion leads him to fight in the Warsaw Uprising. View guidelines for attending
Threads of Tradition
Sunday, August 14 Cancelled
Talk with RAbbi alpert (Sukkah Patio)
Visit beth-david.org/rabbi-talks for details. We can accommodate a limited number of people at each session, so RSVP through Sign-up Genius is required in advance.

Thursday, August 18, 5:30 – 7:00pm – RSVP here
Rabbi Alpert will share her experience as a member of the Conservative Movement's Committee on Jewish Law and Standards (CJLS).  She will focus on the responsa and topics that the committee is trying to parse out in these changing times.  You can expect to hear about and discuss hot topics that often don't have straight forward answers.
Jews on Ohlone Land (Zoom)
Tuesday, August 23, 7:30 – 9:00  p.m.
Is there a way Jews can live in a positive relationship with the land that once belonged to Indigenous people? Join Beth David's Tikkun Olam Team to hear what the East Bay group 'Jews On Ohlone Land (JOOL)" have succeeded in doing, and see if we can propagate their effort in the South Bay. For more information on JOOL check out https://www.jewsonohloneland.org/about 
To connect with Zoom: https://us06web.zoom.us/j/82498314640?pwd=cDdHdUJ3TmRTYXR0TmFQRDVVL0M1UT09 To connect by phone, call (669) 900-6833, Meeting ID: 824 9831 4640, Passcode: 056141
Midterm Elections – Discussion by Larry Gerston (Social Hall)
Thursday, August 25, 7:00 – 9:00 p.m.
Larry Gerston will speak on the 2022 midterm elections both in terms of national and state implications. Special attentions will focus on key races and ballot issues. Tickets are $10. Please RSVP by emailing hazak@beth-david.org
SHABBAT HIKE (OFFSITE)
With Rabbi Jaymee Alpert
Saturday, August 27,  8:50 – 11:00 a.m.
Join Rabbi Jaymee Alpert for a Shabbat Hike at Baylands Trail in Sunnyvale. We will share a morning of prayer, mindfulness, and community as we experience Shabbat in nature. RSVP here: https://www.signupgenius.com/go/10C0C48A5AA28A5F5CF8-shabbat2
Mark your calendar for October's hike: Saturday, October 15.
Filoli Garden Tour
Tuesday, September 6,  9:50 a.m. – 1:00 p.m.
Join Beth David Women for a self-guided tour of Filoli Gardens in Woodside. After a 5-minute orientation, wander at your own pace through the garden and explore the 54,000+ square-foot Georgian revival-style mansion. We will meet up again at noon for lunch at the Quail Cafe. For more information (including information about carpooling and cost of admission) and to register for the event, go to https://www.signupgenius.com/go/20f0545aba622a4f85-september12
BBQ and Barchu (Play Patio/Sanctuary)
Friday, September 9, 5:00 – 8:00 p.m.
We are thrilled to be able to once again host this end-of-summer event. Reconnect with friends and ready yourselves for the Jewish New Year while enjoying a wonderful BBQ dinner with all the fixings.
Food options are: 

Hot Dog, 

Hamburger, 

Chicken Schnitzel, 

Veggie Burger

Pricing is:

Adults & Teens: $25;

Children (5-12): $18;

Children (under 5): FREE
Members click here to log onto your account to RSVP & Pre-Pay
Non-members click here to RSVP and Per-Pay