613 on 6/16 (Beit T'Fillah/Mercaz)
Tuesday, June 13, 6:00 – 8:00 p.m.
Put some 613 (mitzvot) into your 6/13 by joining your Tikkun Olam Team for a short and sweet mitzvah evening! We'll come together for an in-person minyan, hygiene kit assembly and sandwich making for LifeMoves shelter. We'll conclude with a mitzvah themed singalong. Light dinner included. Families welcome! Please RSVP.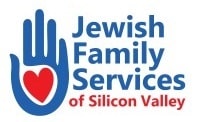 Support JFS' Important work:
Attend Good Day JFS on June 1 at noon. I still have a few spaces at my table. Register HERE
Check out these Mental Health support classes HERE
Israel Democracy Actions:
Israel needs the support of the American Jewish community now more than ever!
Upcoming protest events HERE
Subscribe to UnXeptable to find out about U.S. protests
Fight Anti-Semitism:
Thursday, June 8 at 7pm on Zoom
Woke AniSemitism: Does Social Justice Ideology Fuel Anti Semitism?".
Sponsored by Hillel of Silicon Valley.  Register HERE
Ongoing CHAIM at TEE for now!
Flexible timing
Help bring visitors to the exhibit. If you know of groups or individuals who have questions about genocide, intolerance, hate, or the Holocaust?  Or would like to do something about the alarming increase in hate today, recommend a visit to CHAIM which will be up for the next few months in the Temple Emanu-El foyer loft .  Note that this location is not ADA compliant; one must be able to climb one flight of stairs. More info HERE
Support Cancer Research:
ACS Relay for Life
July 29-30 in Campbell
Sponsor financially HERE (Link to come)
Join the walking team at times for your choosing: the walk begins on Shabbat and goes through Sunday.
Come for Havdalah to support the Jewish team!
Environmental Actions:
Check out NOTES from our E-Kit Climate Smart session and update your e-kit now!
Indigenous Actions