Beth David's Levinson library is open!
Anytime you are in the building, whether weekday or Shabbat, you are welcome to come in and browse our collection. It's located in the far end of the Beit Midrash (small sanctuary). If the room appears dark, just open the door, and the lights will come on for you. Check it out.
We have a broad selection of Jewish reference material, fiction and non-fiction books, and periodicals, always including the latest releases, for adults and teenagers.
The Robert E. Levinson Memorial Library was named in memory of Robert E. Levinson (z"l), a San Jose State University professor, writer, Jewish educator, and Beth David cantor.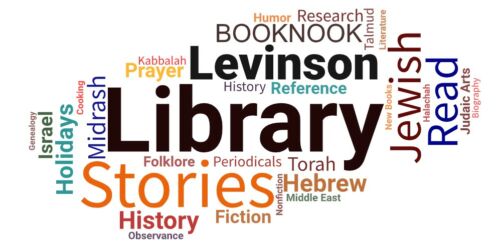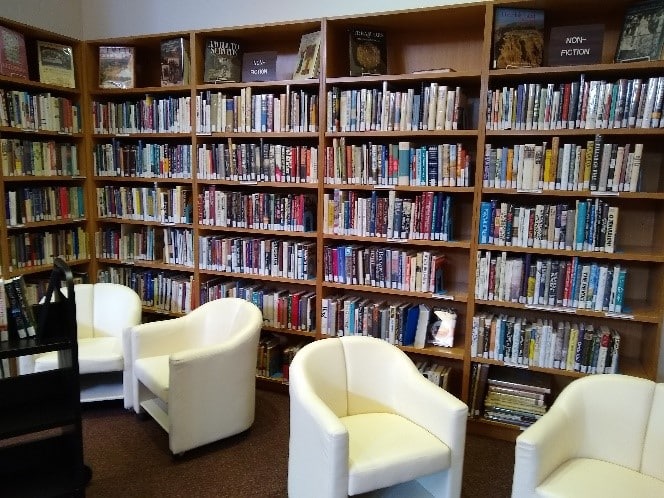 New Titles for borrowing this month:
Encyclopedia of Jewish humor: from Biblical times to the modern age– by Henry D. Spalding
Leaves from the garden of Eden: one hundred classic Jewish tales,by Howard Schwartz
The Children of Willesden Lane: beyond the Kindertransport– a memoir, by Mona Golabek
It could happen here: why America is tipping from hate to the unthinkable – by Jonathan Greenblatt
The bus driver who wanted to be God and other stories – by Etgar Keret
In addition, we have a collection of Russian language books which have been donated.
Self-checkout procedure
Our titles are available for Beth David members to check out for a 3 week loan. If there is no attendant present, we have a self-checkout procedure which is halachically compatible with Shabbat.
You'll notice a box of envelopes, one for each Beth David member unit.
Find the envelope with your name on it, and place the title card from the book pocket into the envelope. Submit the envelope in the designated place.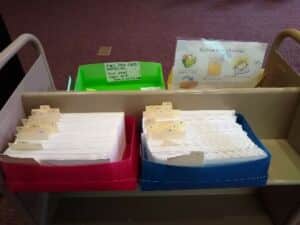 Periodicals
Come in and peruse our up-to-date periodicals. Periodicals are for in-library use only. Do not remove periodicals from the library.
Browse our Catalog
https://opac.LibraryWorld.com/  Library name: Congregation Beth David
Russian Language Books
Aside from our circulating collection, we also have an assortment of over 100 Russian language books available for giveaway (see back wall, under the TV monitor).
Library Returns
Now is the time to look around at home for library materials which you may have been unable to return during 2020, 2021. Please bring materials back as soon as possible so materials can continue to circulate.
Book Nook
Aside from our circulating collection, extra items on a variety of subjects are available for giveaway to members and visitors on the "Book Nook" table. Leave a book, take a book. The Book Nook is located near the library entrance,in the rear of the Mercaz.