2022
Special Shabbat service marks the 100th anniversary of the first bat mitzvah in the United States, with many women who had celebrated their bat mitzvah participating.
Lior Ben Hur plays and sings for several special Friday night services.
2020
Rabbi Nathan Roller is the new Rabbi Educator.
Covid-19 pandemic strikes;  building is shut down on March 9, the day after the Megillah reading.  The congregation shifts to a Zoom platform for prayer services, study, lectures, classes, and social activities.
Synagogue book group marks its 20th anniversary.
2018 highlights
Rabbi Jaymee Alpert is the new senior rabbi, replacing Rabbi Philip Ohriner.
June – Settlement against the building contractors results in all debts being paid off, and $1 million directed to the endowment fund for building maintenance.
2017 Highlights
2017  Rabbi Leslie Alexander, Rabbi of Community Engagement, left.
First wedding in remodeled sanctuary (Talia Salzmann and Frank Schiff)
2014 – 2016 Highlights
2014–The launch of Next 50 Years Building Campaign gets underway.
2015–Sustaining Contribution Model replaces membership dues.
2016–Building is completed.
2016–Sarah Hanuka is hired as the Director of Lifelong Learning.
2004 Highlights
2004 – Hazak Chapter, for members 55 years and older, is formed under the leadership of Thelma Ramm and Sandy Silver. First President was Howard Gannes.
2000-2002 Highlights
2000- Beth David Memorial Gardens is dedicated.
2000-Andrew and Judith Varadi gift a new parochet, designed by artist Ina Golub.
2002–New stained glass windows and remodeled sanctuary dedicated.
1999 Highlights
1999 Year of the Torah launched, with Rabbi Shmuel Miller scribing a new Torah.
1999 Donor tribute wall mosaic, designed by Dahlia Perahia, unveiled.
1999 Congregation Beth David wins three Solomon Schechter gold medals for the Beth David Star, Havdallah and History program and the Miriam Gannes Memorial Reading Program.
1990 highlights
1991–Social Action Committee launches its first annual Mitzvah Day. (Pictured: Michael Leitner cooking at Mitzvah Day)
1996–Participation in the annual Faith in Action Rotating Shelter begins.
1996–New Ark and Ner Talmd. gifts of Joan and Henry Stone, are dedicated.
1987 Highlights
1987–Wallenberg Way dedicated
1987–Social Action Committee receives Solomon Shechter Award
1988–Kehila K'tana  High Holidays service inaugurated.
1986 Highlight
First blood drive held (now called the Louis Chevlen Memorial Blood Drive)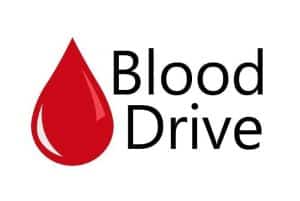 1984 Highlights
First adult b'nai mitzvah ceremony – Sandi and Ken Bretz
First group adult b'not mitzvah ceremony, with 13 women:  Emily Berman, Hillary Farkas, Lynda Harmatz, Marcia Kaplan, Hylda Leitner, Judy Levin, Enid Malkin, Bea Papo, Ruth Schifrin, Sylvia Seligson, Myra Siegel, Sandy Silver, and Barbara Taubman. (Pictured right)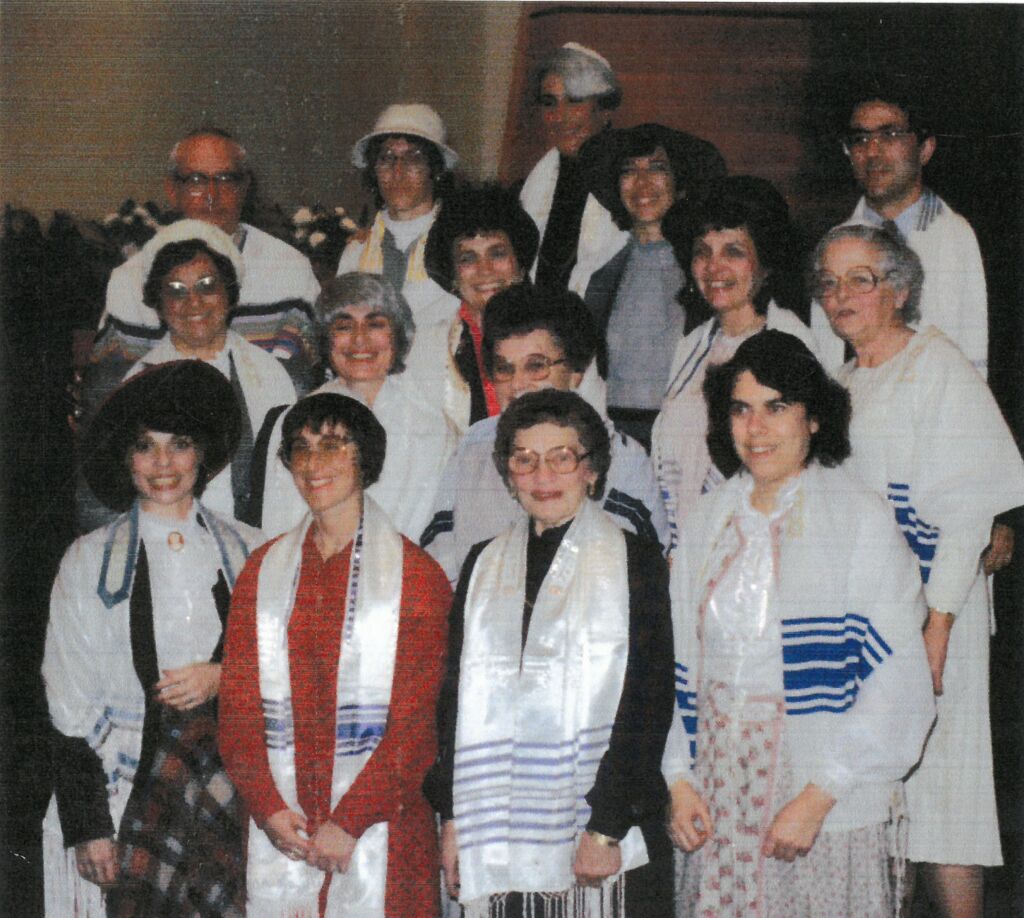 1981 Highlights
The Robert E. Levinson Memorial Library was dedicated, a year after his death. Dr. Levinson was a lay cantor and bar/bat mitzvah tutor for 13 years.
Rabbi Daniel Pressman hired, following Rabbi Jerry Danzig.  Rabbi Pressman served for 33 years.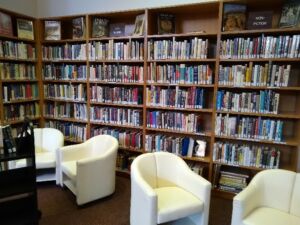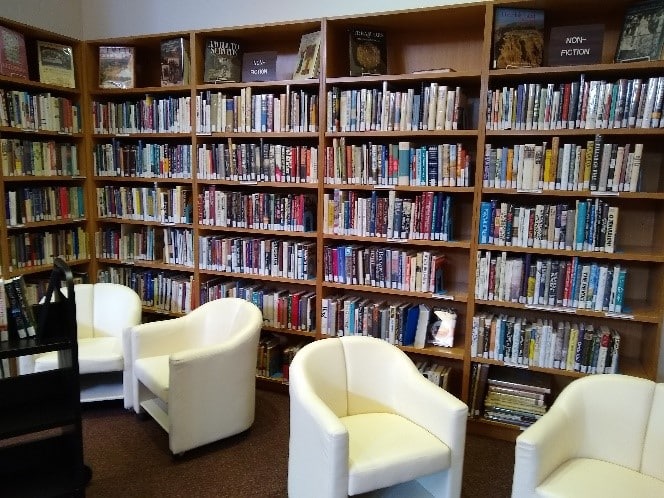 1977-1890 Highlights
1977 – Rama Strod became the religious school principal, and served for 21 years
1979 – Ground breaking for new sanctuary
1980 – Dedication of the new sanctuary and first services
1976 Highlights
First adult bar or bat mitzvah Rita Bauer
Hebrew High School starts
The synagogue celebrated its bar mitzvah year.
Congregants took part in completing a new Torah
1975 Highlights
Building was dedicated. New building opened.
1974 Highlights
The first Havurah was formed (Haskalah)
Ground broken for current structure.
1972 Highlights
 Women were granted equal rights and obligations within the congregation; B'nai Mitzvah serve as Ba-alei Kriah at High Holy Day Services.
Saratoga site was purchased from the Church of Ascension.
1965 & 1968 Highlights
1965: First edition of the Beth David Star (edited by Len and Olga Farber)
1965: First Building Fund ($10,000 from 13 families)
1968: Hebrew School becomes a three-day per week program with Henrietta Oberndoerfer as the school administrator.
1963 & 1964 Highlights
January 1963:  First services were conducted by Herb Dreifuss and Nat Kallman–first sermon led by Jerry Daniel
February 1963: Hebrew Class was taught by Ruth Dreifuss at Harvey and Mildred Katz's home
February 1963: First Sisterhood meeting was held in February 1963. Mildred Katz was President
September 18, 1963: First High Holy Day Services were held led by Rabbi Josef Zeitin
October 1963: First Sisterhood Newsletter was published in October 1963 called The Chai Line
October 3, 1964: First Bar Mitzvah – Jonathan Meltzer, the son of Henrietta and Harold Meltzer
August 1964: Congregation Beth David affiliated with the United Synagogue of America
Founding Members of Congregation Beth David November 1962
Esther (z"l) and Jerry Daniel
Ruth (z"l) and Herb (z"l) Dreifuss
Edie (z"l) and Nat (z"l) Kallman
Freddie and Monroe (z"l) Postman
Congregational Meeting Places
April 1963: Liberty and Main Streets, Santa Clara
May 1963: West Valley Presbyterian Church, San Jose
October 1963-March of 1964: 711 El Camino, Sunnyvale
March 1964: 168 McKinley, Sunnyvale
December 1965: 11100 Stelling Road, Cupertino
1975- present: 19700 Prospect Road, Saratoga