Sukkah Decorating, Potluck and Service (Sukkah Patio)
Friday, September 29,  5:00 – 8:30 p.m.
Join Rabbi Roller and religious school families as we decorate the Beth David Sukkah. After we finish the decorations, we will have an Erev Sukkot service in our beautiful sukkah and have a holiday potluck (Dairy and Parve items only). Snacks will be provided during the decorating. Please RSVP
Services (Sanctuary/Streaming)
Sukkot Day 1 Saturday, September 30,   9:30 – 11:30 a.m.
Sukkot Day 2 Sunday, October 1, 9:30 – 11:30 a.m.
Register for Zoom Trouble registering? View our FAQ page  Watch on YouTube
Join us for Kiddush lunch on both days.
Family Learning Experience (Sukkah PAtio) 
Sunday, October 1, 9:30 a.m. – 12:00 p.m.
with Join Rabbi Roller
All are invited for a Sukkot learning experience with games, music, art and food! Open to the community!
Interfaith Community Sukkot Experience (Offsite)
Sunday, October 1, 5:00 – 7:00 p.m.
The Jewish Community Relations Council of Jewish Silicon Valley is pleased to invite the Interfaith Community to join them for a Sukkot Experience. Come learn from each other, socialize, and share a meal together. More info Questions? email jessicab@jvalley.org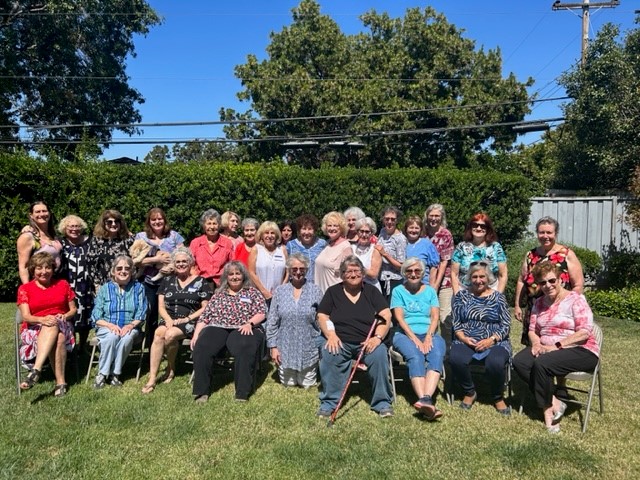 LADIES WHO LUNCH (OFFSITE)
Thursday, October 5, 11:30 a.m. – 1:30 p.m.
This year, we are pleased to have three locations for LWL in the Sukkah.  Many thanks to Wendy Glasser, Emily Gannes, and Iris Bendahan for offering to host. Spaces are limited, and there will be waitlists for each location. Here are the links to sign up. Due to space limitations, please only register for one location:
The waitlist and signup genius invitations for the Sukkah luncheons will be managed by Cathy Beyda. Please email Cathy (cathybeyda@comcast.net)  if you have any questions or have difficulty signing up.
SUKKAH SCHMOOZE (SUKKAH PATIO)
Thursday, October 5, 4:00 – 6:00 p.m.
Join our rabbis in the Beth David Sukkah for an afternoon of snacking and schmoozing. Rabbi Kunin and Shelley will provide the home baked cookies – please feel free to bring other dairy or pareve treats to share as well! Please RSVP